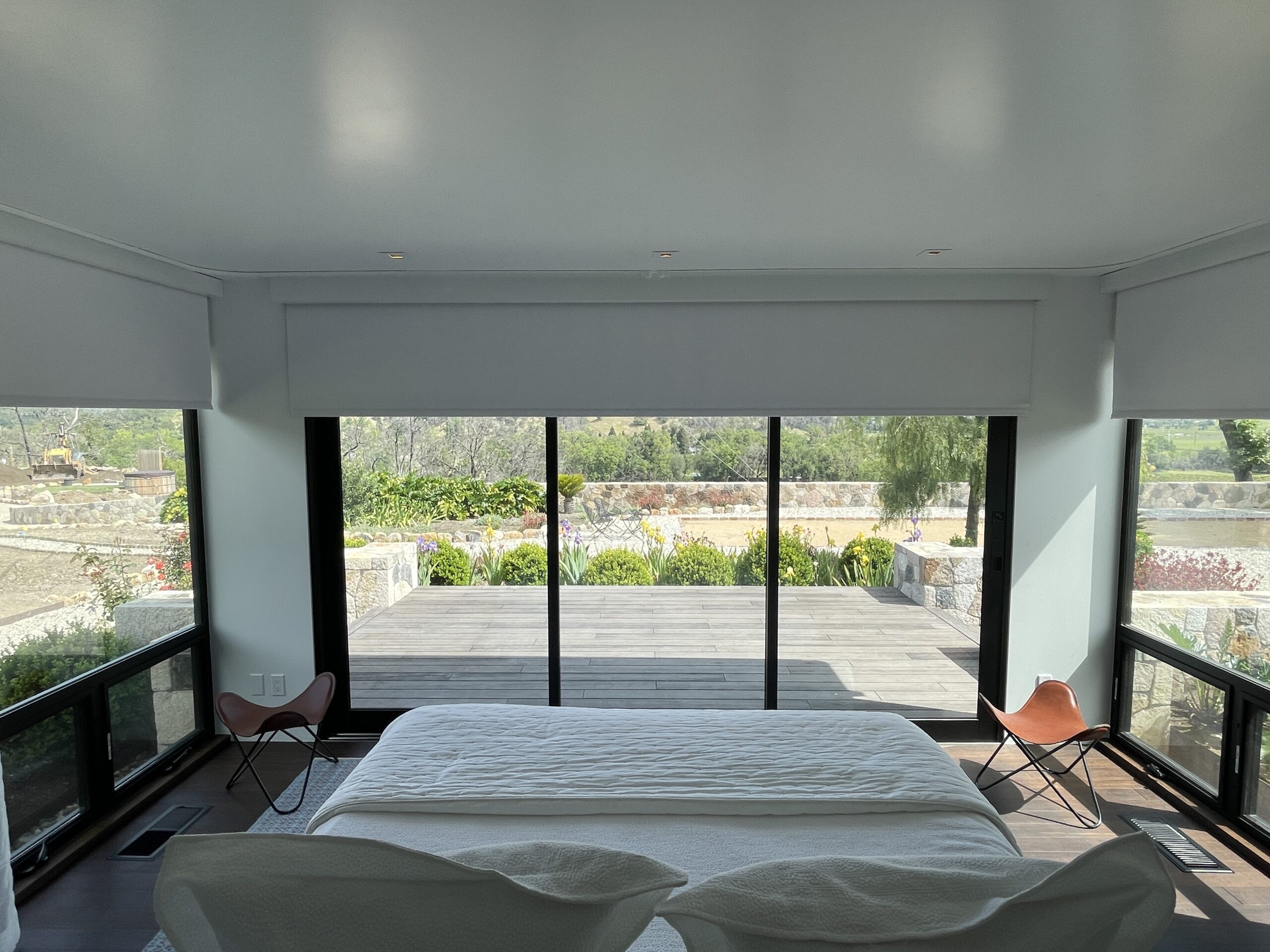 Sonoma County Shade Company is your first step to finding the window shades that you've always wanted.

We offer Sonoma County homeowners a variety of choices when it comes to selecting their window coverings. These fabric window treatments are made of different textiles and fabricated into various styles. Styles can include Roman shades, cellular or honeycomb shades, roller shades, woven wood or bamboo shades, and PVC roller screens. Customize your window shades based on the conditions for each room and your personal style – choosing different opacities for light and privacy control, manually operated shades, or motorized window coverings. Texture, fiber content and color are all used to personify your personal style. Many Bay Area homeowners enjoy the light control, energy efficiency, privacy, and personalization that our window shades and screens offer.
Let our team of window shade experts guide you through the various selections available to suit your personal aesthetic and style.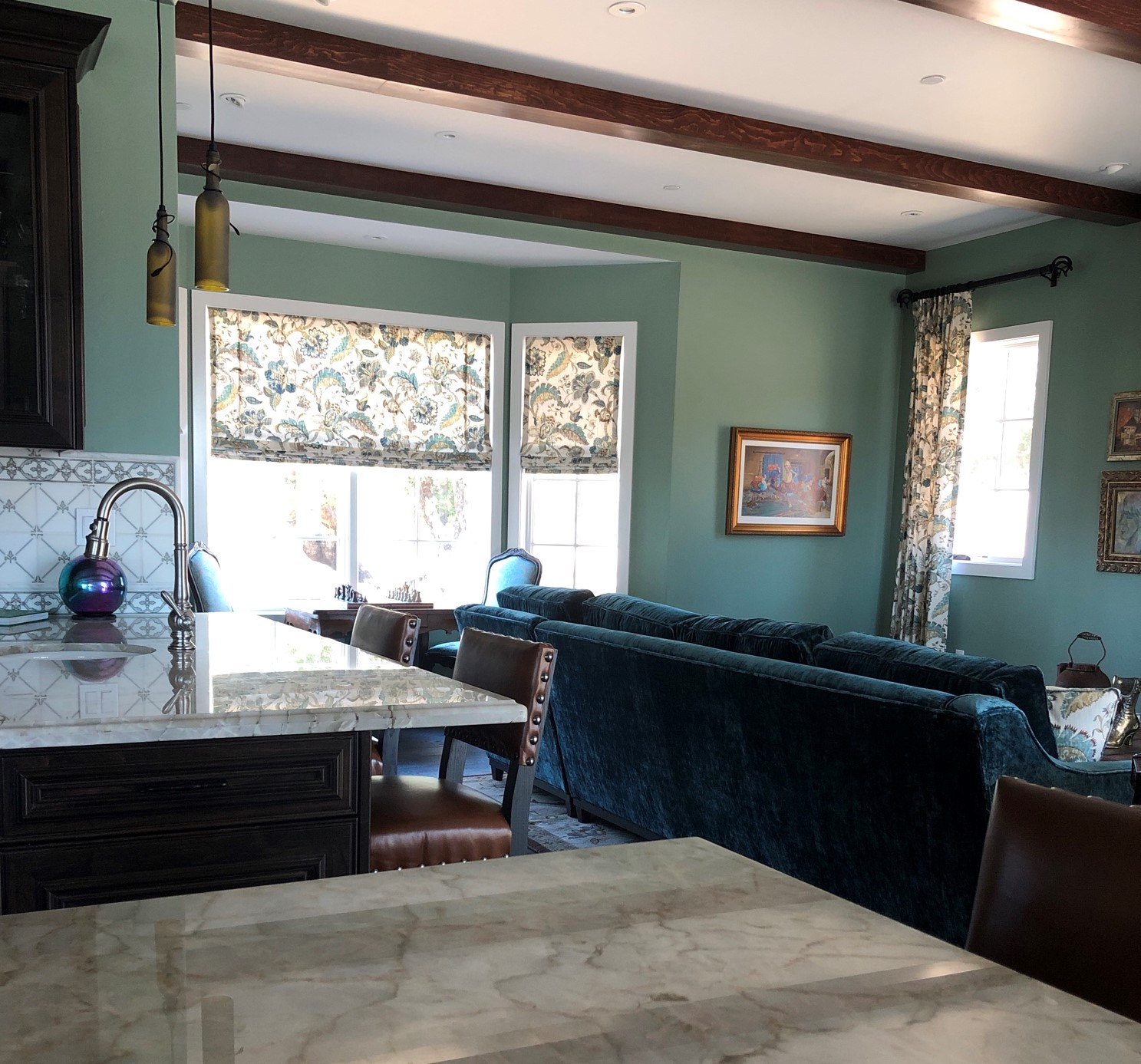 Roman Shades
Luxurious and chic, our custom Roman Shades are made locally by hand in the North Bay. Visit our Santa Rosa showroom to browse through an array of high-quality designer fabrics and select the styles that best suite your home. Roman shades can be made with manual operation or motorization. We offer a variety of motorization systems that can be stand-alone or can be integrated into your home automation system.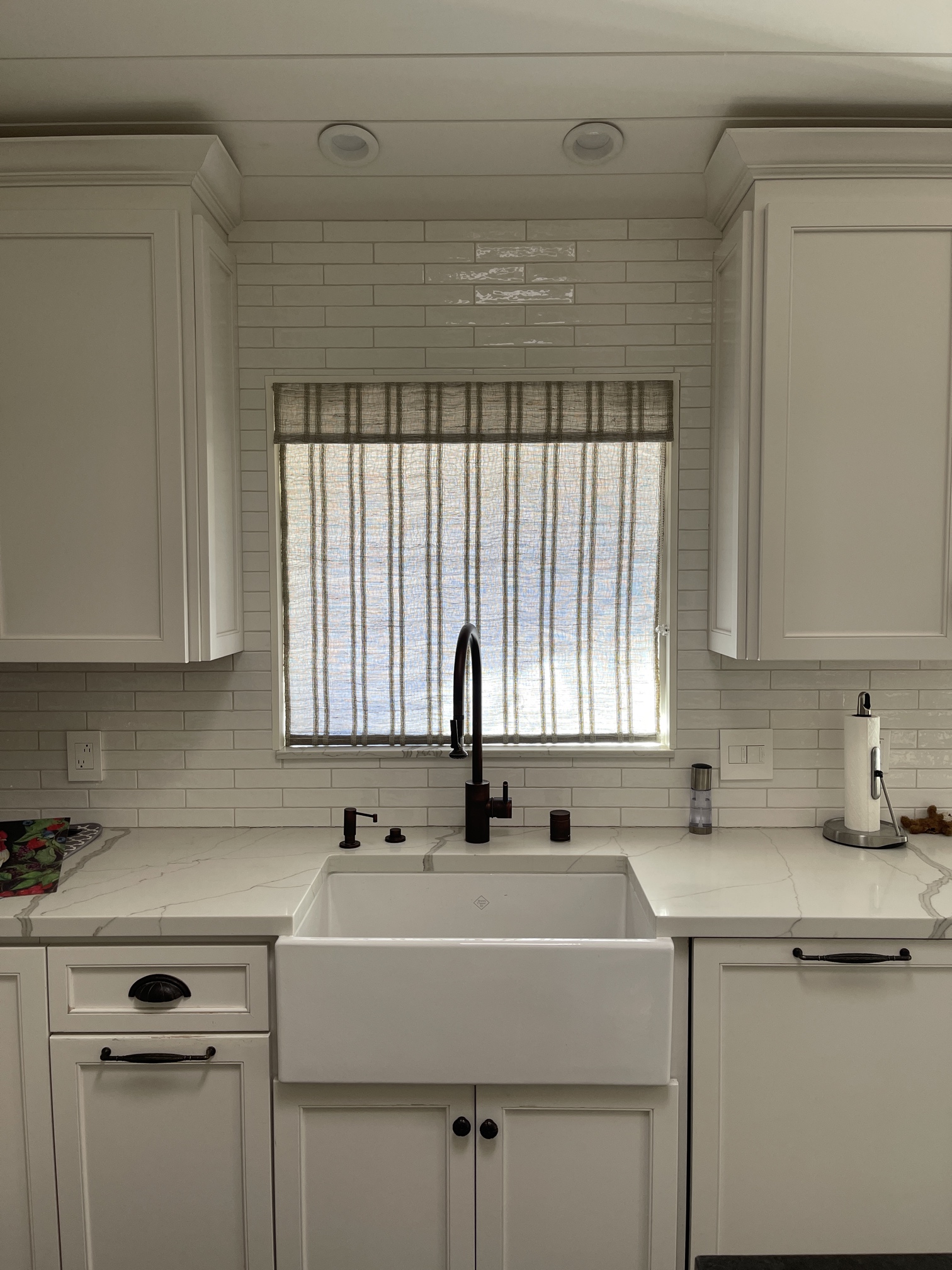 Hartmann & Forbes Woven Shades
For the homeowner with an organic interior design style, hand woven shades are an ideal window treatment. The quality, character, and design of each luxury Hartmann & Forbes woven to size shade begins with their careful examination and selection of premium natural fibers. Working with local farmers within close proximity to their weaving facility, they select the finest rapidly renewable materials, using strict measures for color, texture, and durability. Custom shade finishing is done in their Portland, Oregon facility by skilled American artisans.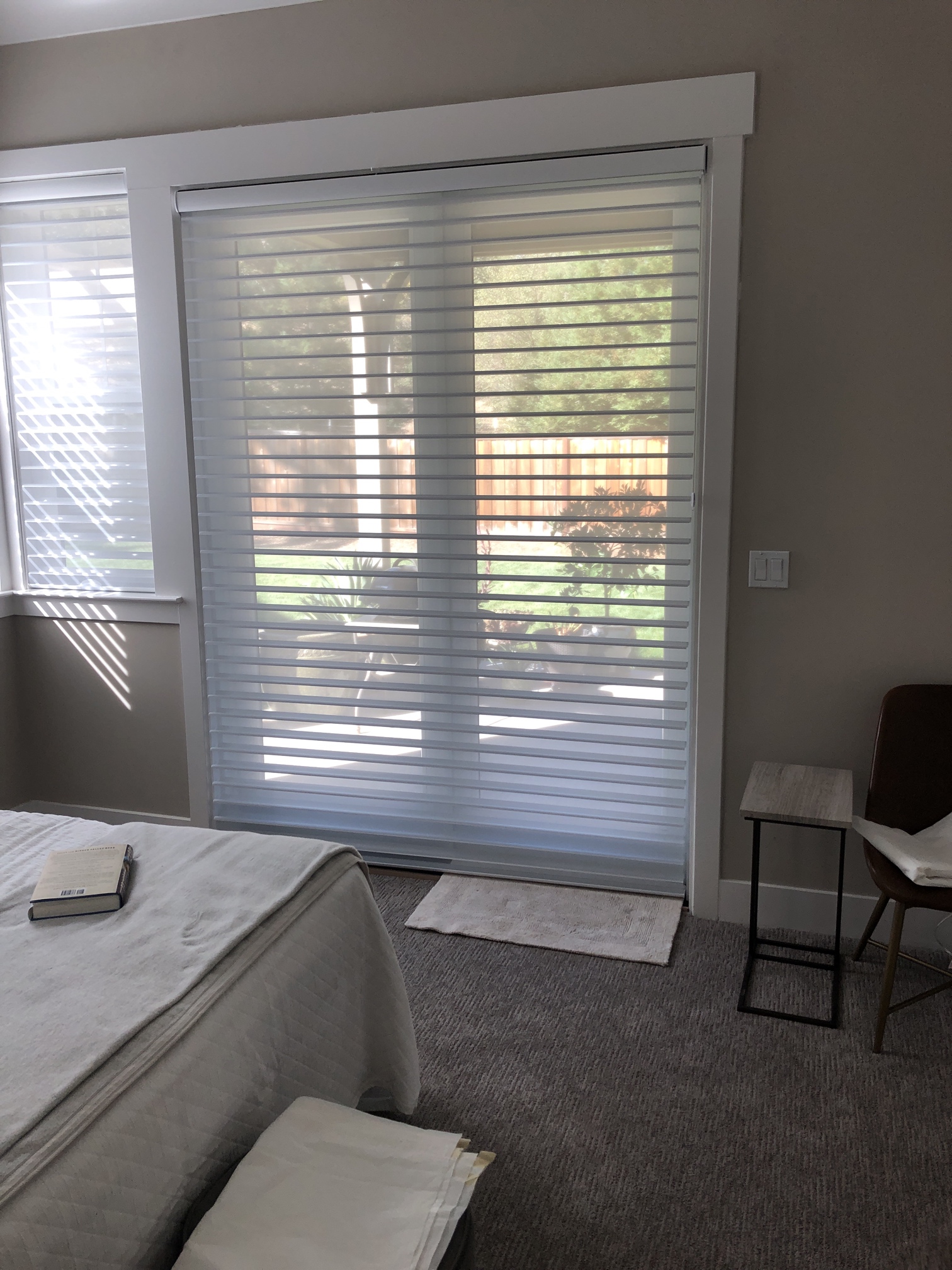 Roller Shades
Roller shades suit Bay area homeowners with a minimalist style who don't want window shades with a lot of bulk or complexity. We carry Roller Shades from Hunter Douglas, Insolroll, Hartmann & Forbes, and Lutron. Test out different operating systems at our showroom, discuss how we can integrate motorized Roller Shades into your home automation system, and see samples of different materials and textures.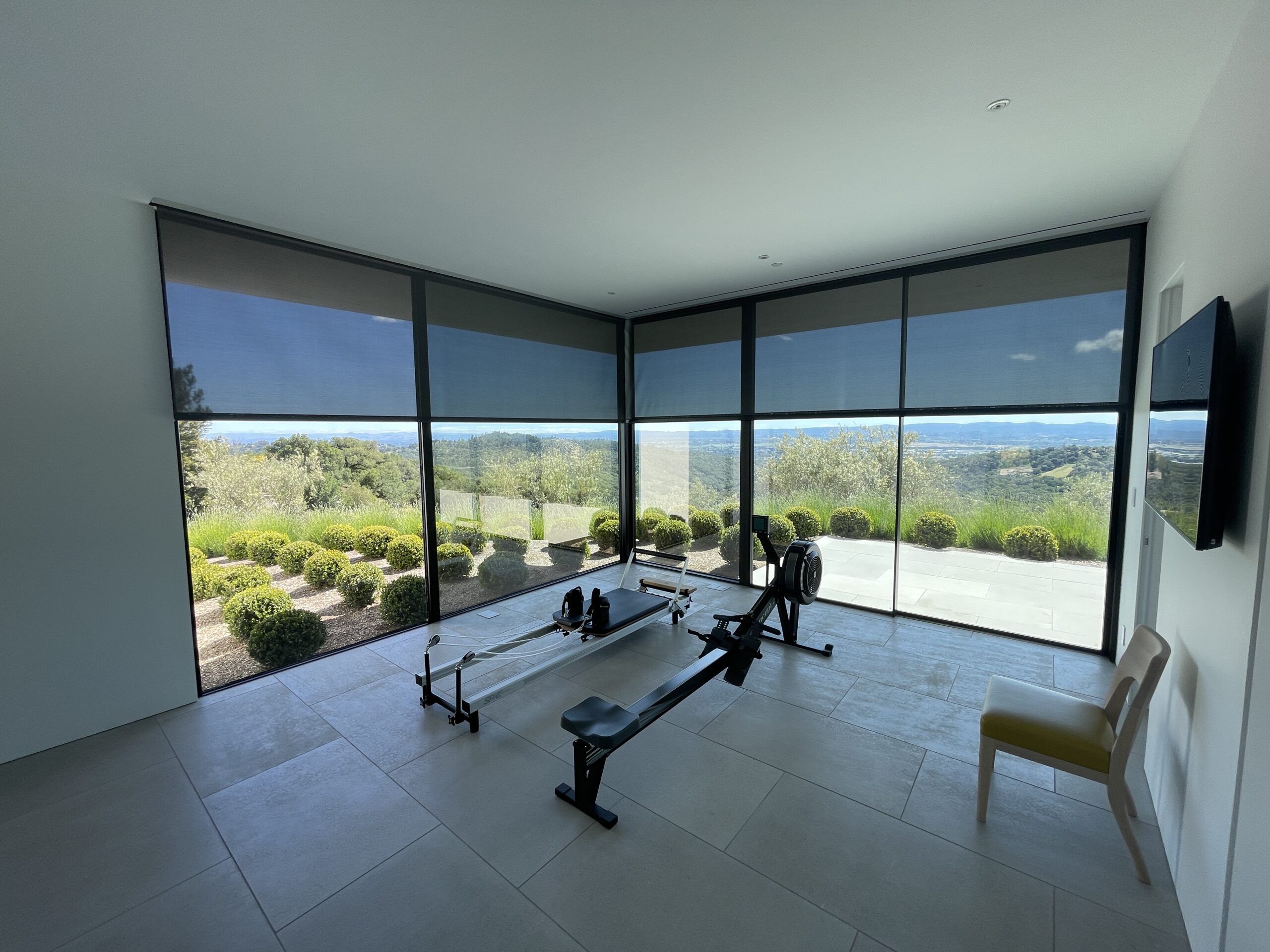 Solar Screen Shades
PVC solar screen shades are an effective way to limit the amount of sunlight that enters your home through windows. You can counteract bothersome glares on the screens of your electronics and rising energy costs during warm months with interior solar screens on the windows in your home. Solar screen shades allow you to see out to enjoy your views while limiting the amount of sunlight entering your home and ruining your furniture and floors. 
.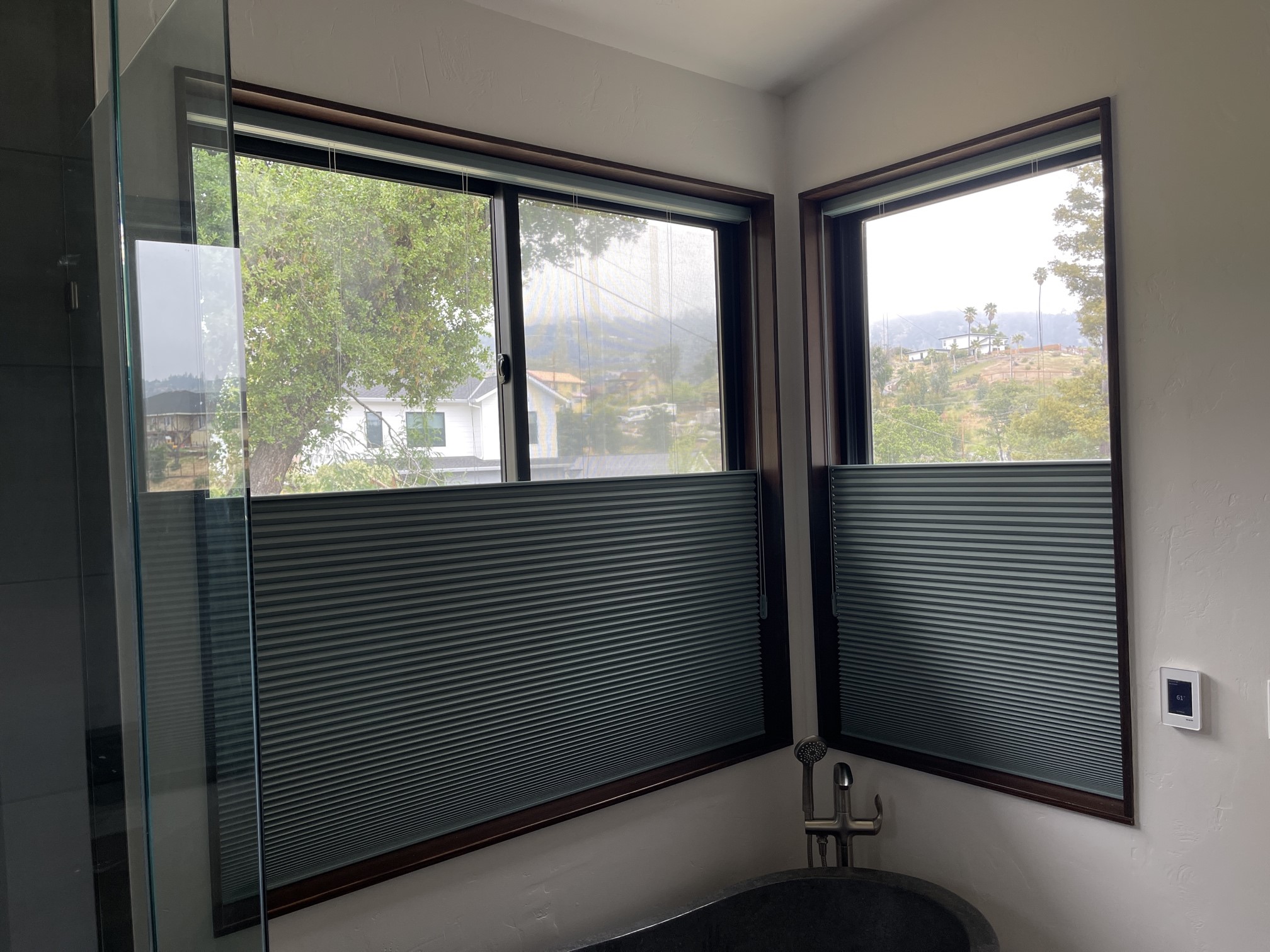 Cellular Shades/Honeycomb Shades
Cellular Shades, or honeycomb Shades, are your best option for energy efficiency. These window shades are composed of fabric arranged with honeycomb cells that trap air between the window and the home's interior. These insulating abilities result in less energy use and a reduction in energy costs. To get nerdy, the R-value, or thermal resistance, of cellular shades can reach an impressive 7.0. Napa and Sonoma County residents are also drawn to cellular shades because they filter harsh light, reduce noise, and increase privacy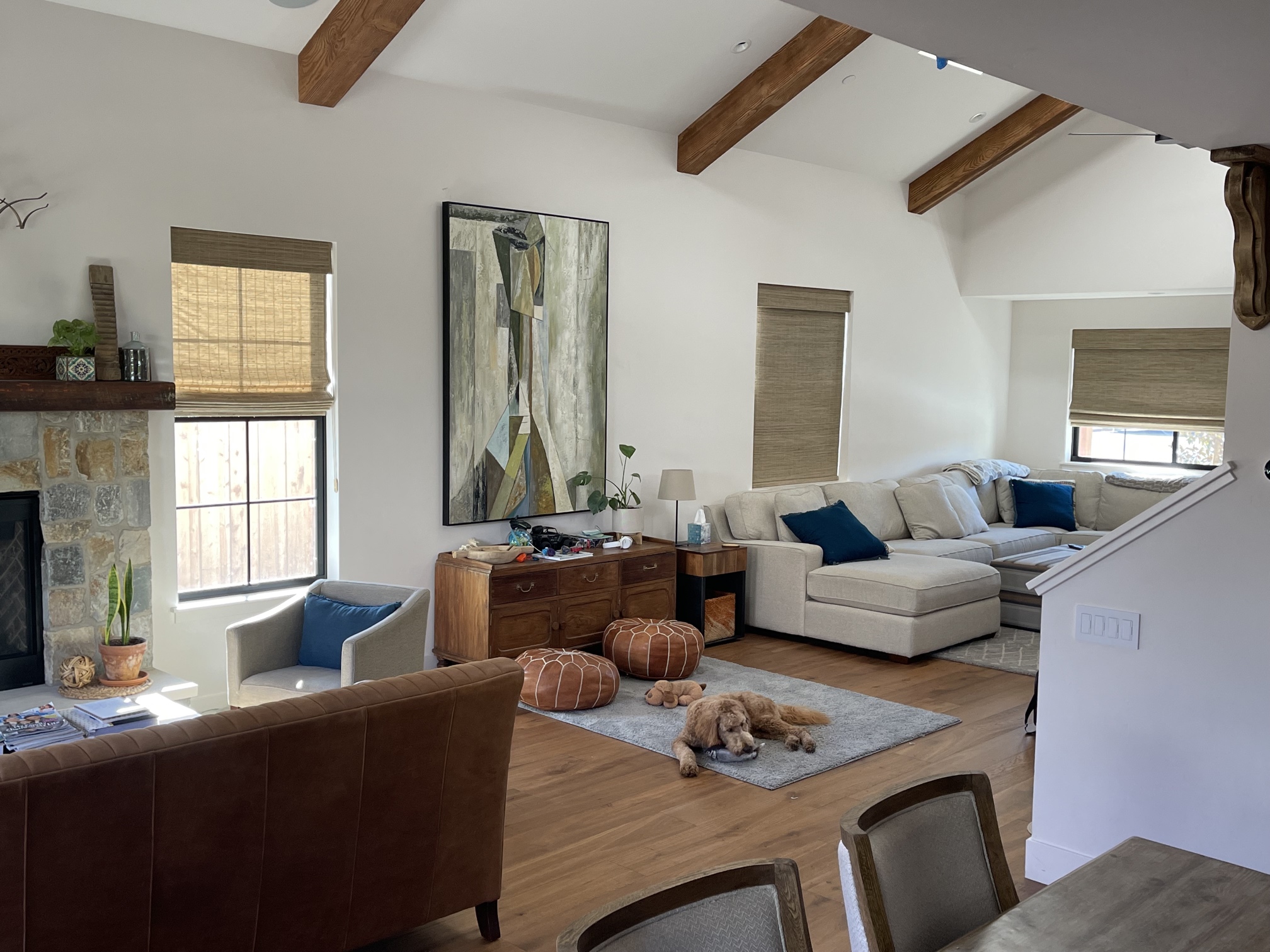 Woven Wood Shades
Like natural woven shades, woven wood shades are made of organic materials like bamboo, bark, and jute. These eco-friendly window shades bring natural elements into your home interiors. Beautiful and functional, woven wood shades are designed to protect your household and furnishings from UV-ray damage.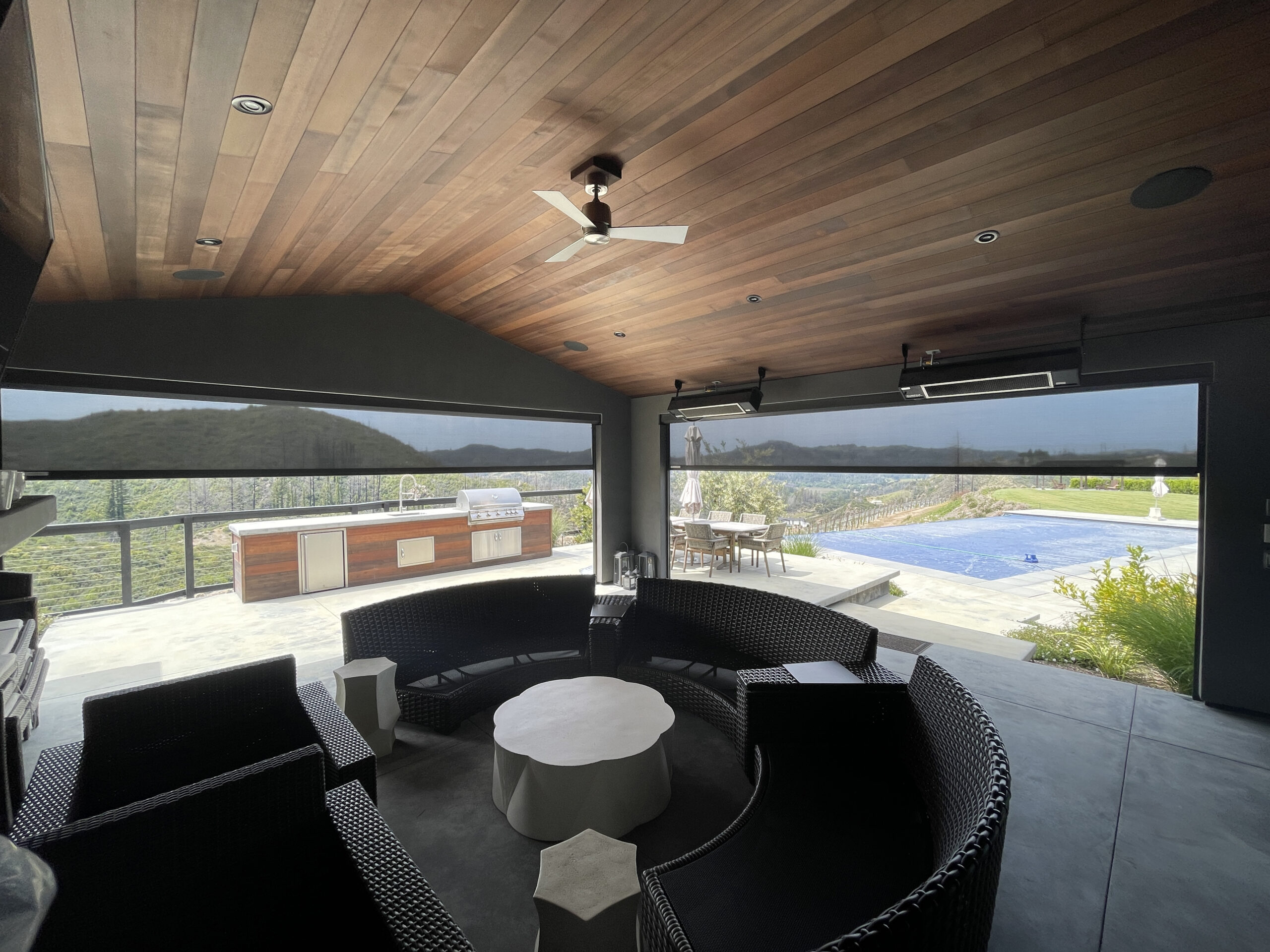 Choose from a variety of vertical treatments for large windows and patio doors to provide shade and privacy, while coordinating with the window coverings on your window.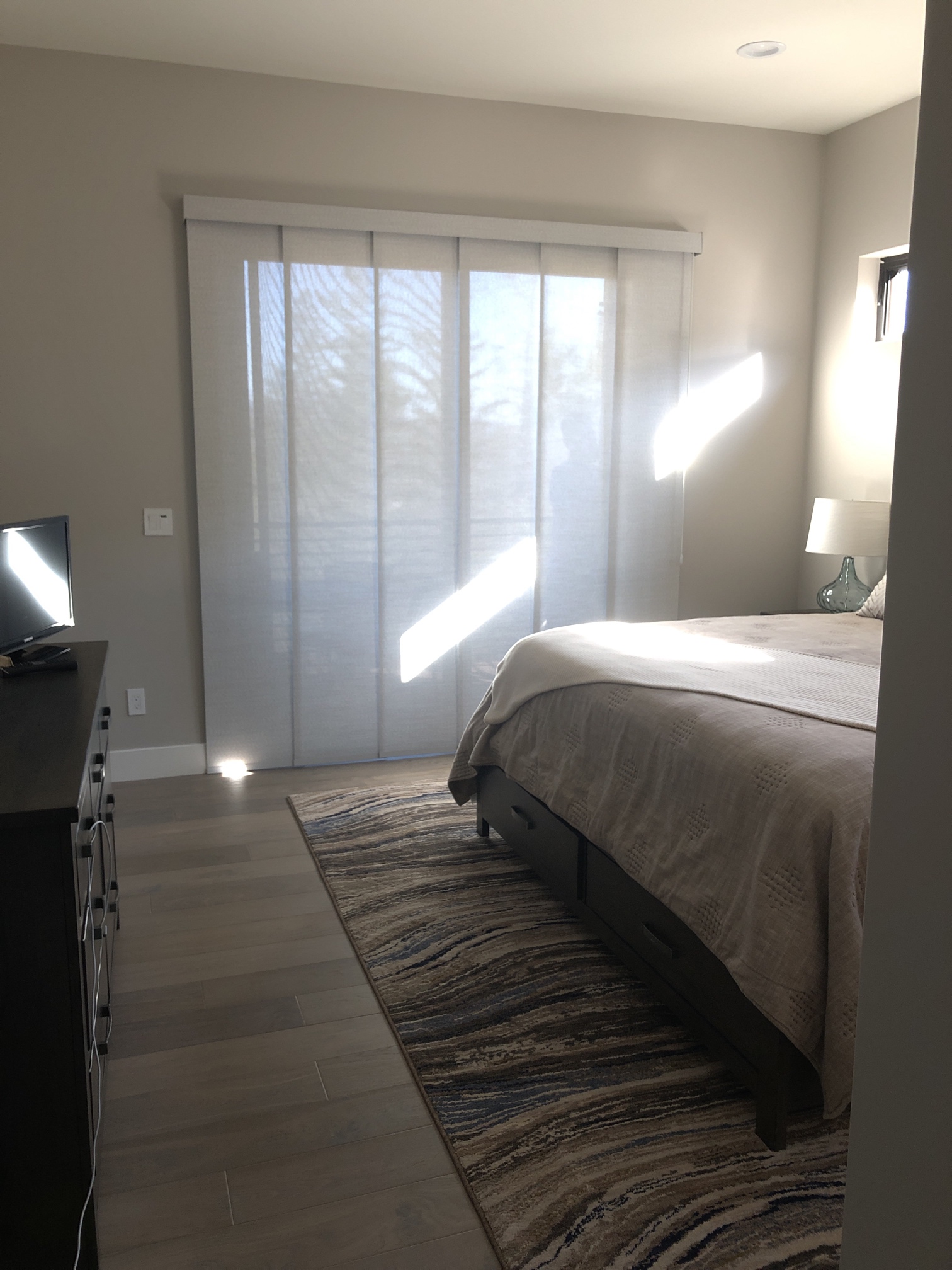 Skyline Gliding Panels
For a modern and minimalist look, Skyline Gliding Panels are the perfect vertical treatment addition to your home's decor. Choose from fabrics and screens in different colors and opacities, from sheers to room darkening, to best fit your lifestyle. Motorize your Skyline Panels with the Powerview system and easily operate them over your patio doors.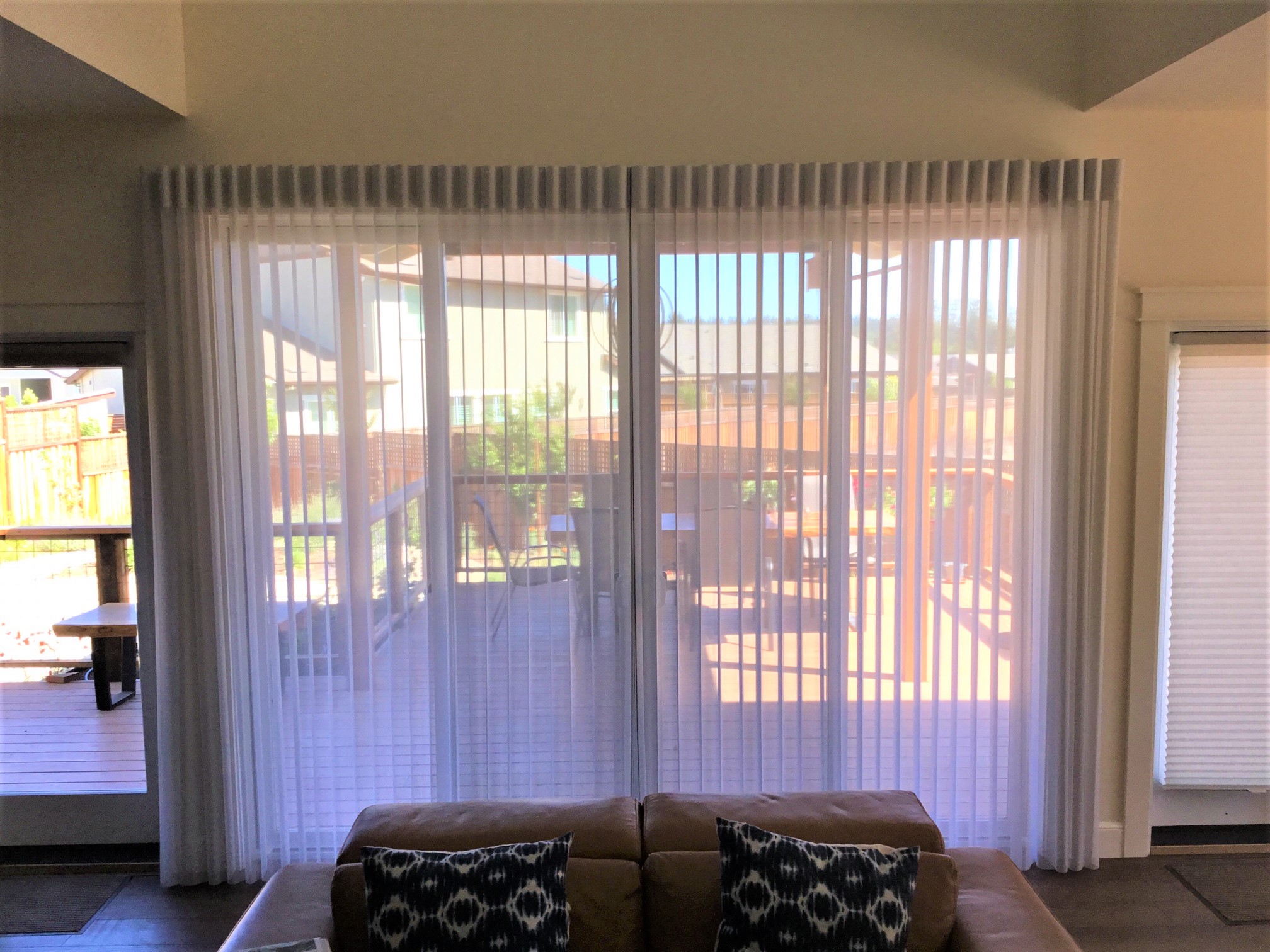 Luminette Privacy Sheers
Enjoy the softness of sheer drapery with the functionality of a privacy shade in one system with Luminette Privacy Sheers. Luminettes have interior slats that pivot for ultimate privacy and light control. These pair beautifully with Silhouette Shades, allowing you to create a cohesive look throughout your Sonoma or Napa County home. Available in both manual and motorized Powerview operating systems.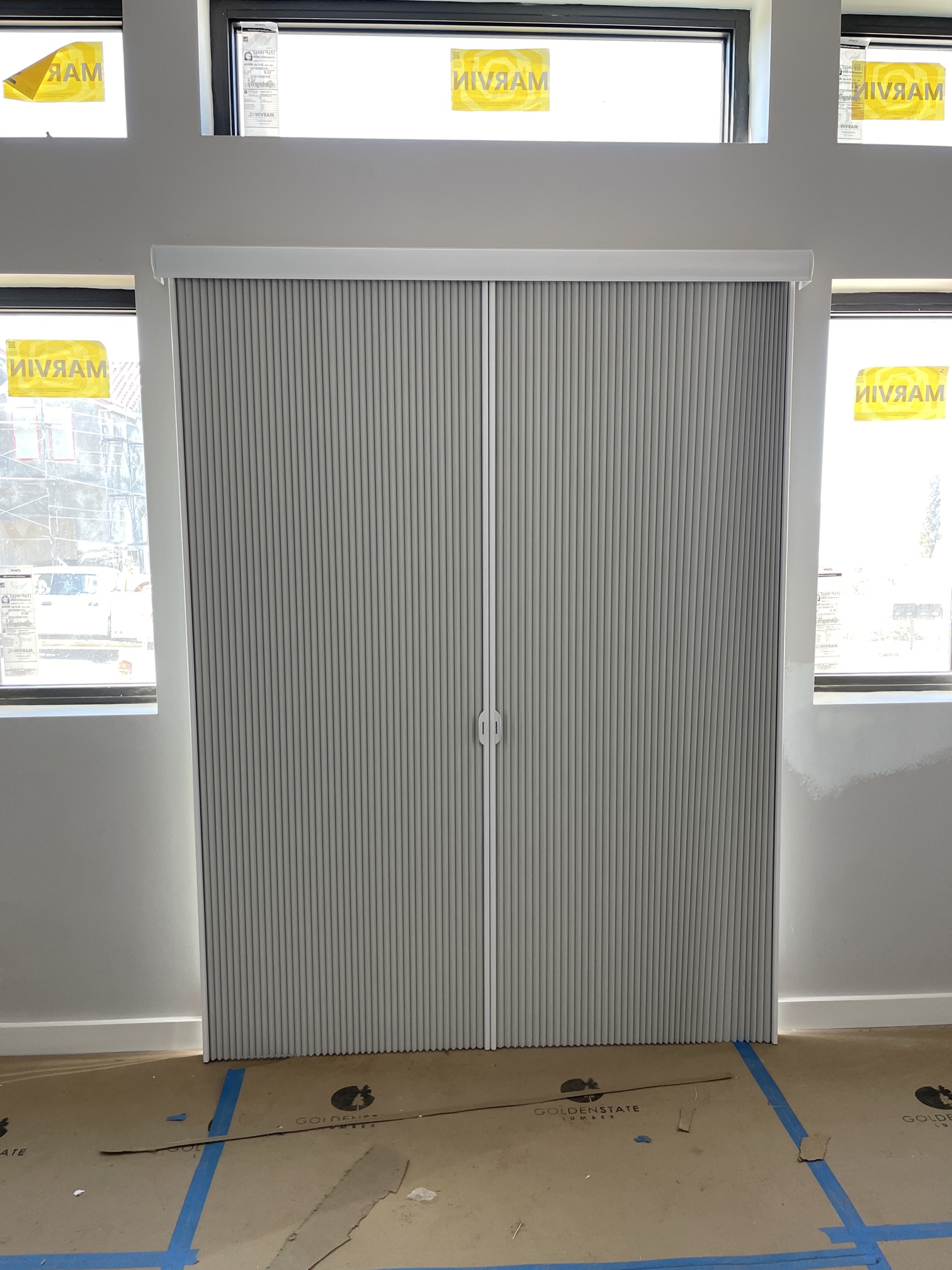 Vertiglide
Vertiglides are the vertical version of the cellular or honeycomb shade. Homeowners will enjoy the energy savings provided by Vertiglides over your wine country home's patio doors. This vertical shade system is part of the Duette series, allowing you to coordinate seamlessly with the Duette horizontal shades throughout your home. Available with Powerview and manual operating systems.
Elevate your home by adding custom motorized window shades. Add convenience with the ability to control shades by the press of a button on a remote or an app on your phone. You can even create an automatic schedule to operate while you are away, giving the impression that someone is home. Our high-end motorized window coverings allow you to integrate them into your custom smart-home automated system, allowing you to open and close them using voice control. We offer a variety of motorization options for shades and drapery including Hunter Douglas Powerview, Somfy, Gaposa, Forrest, and Lutron. Ask your motorization expert at Sonoma County Shade Company about the best options for your home.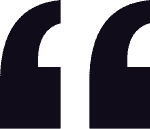 "Our Santa Rosa home made it through the Tubbs Fire in Coffee Park with A LOT of smoke damage. We went through the design process with Sonoma County Shade Company and LOVE our shades. Hali spent enough time with me to figure out what I really want, I wouldn't consider going anywhere else. They look great and fit perfect!"
So refreshing to work with such a professional and friendly team. Noah is incredibly knowledgeable, listens intentionally, never pushy and gave us great recommendations / options. My wife and I think that it's the single best thing we've done to improve the livability and enjoyment of our home. And the installation was flawless. I could not recommend Noah and SCS more highly.
I have been trying to get some shade for my home for the past 2-3 years. I have had all the big guys and small local shops come and give me very different quotes that didn't make sense. I finally crossed paths with Sonoma county shades and I knew right from the beginning this is it. They came and looked at my windows and recommended what they thought it was best suited for me. Few weeks later they had their guys come and do the installation. The guys were very professional and polite got the job done very quickly and very clean. I am so happy with the product I got and I am so happy I waited to find these guys.
Amazing work, The staff was very helpful with all of my needs and wants.. I would highly recommend Sonoma County Shade Company to all my friends and family.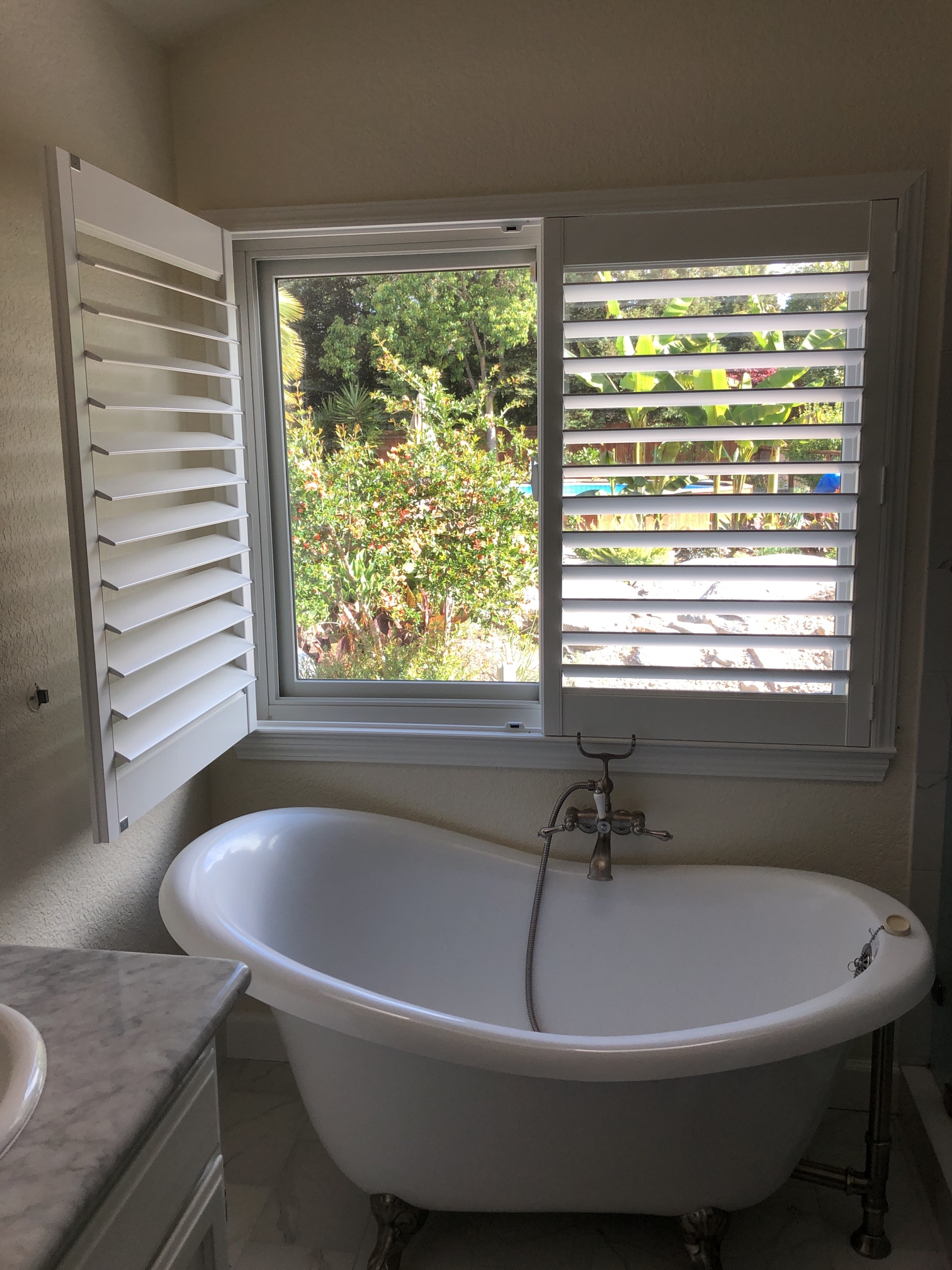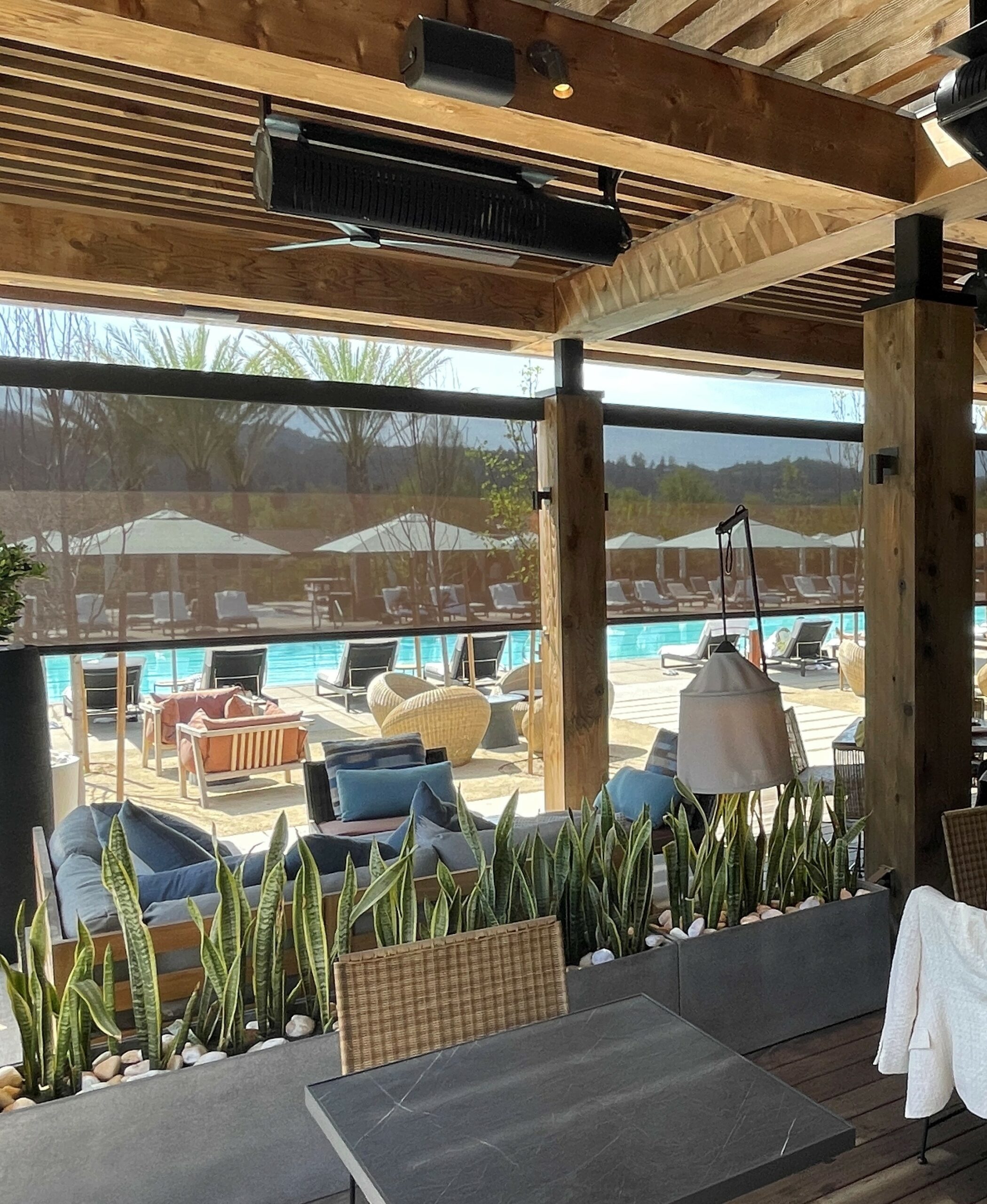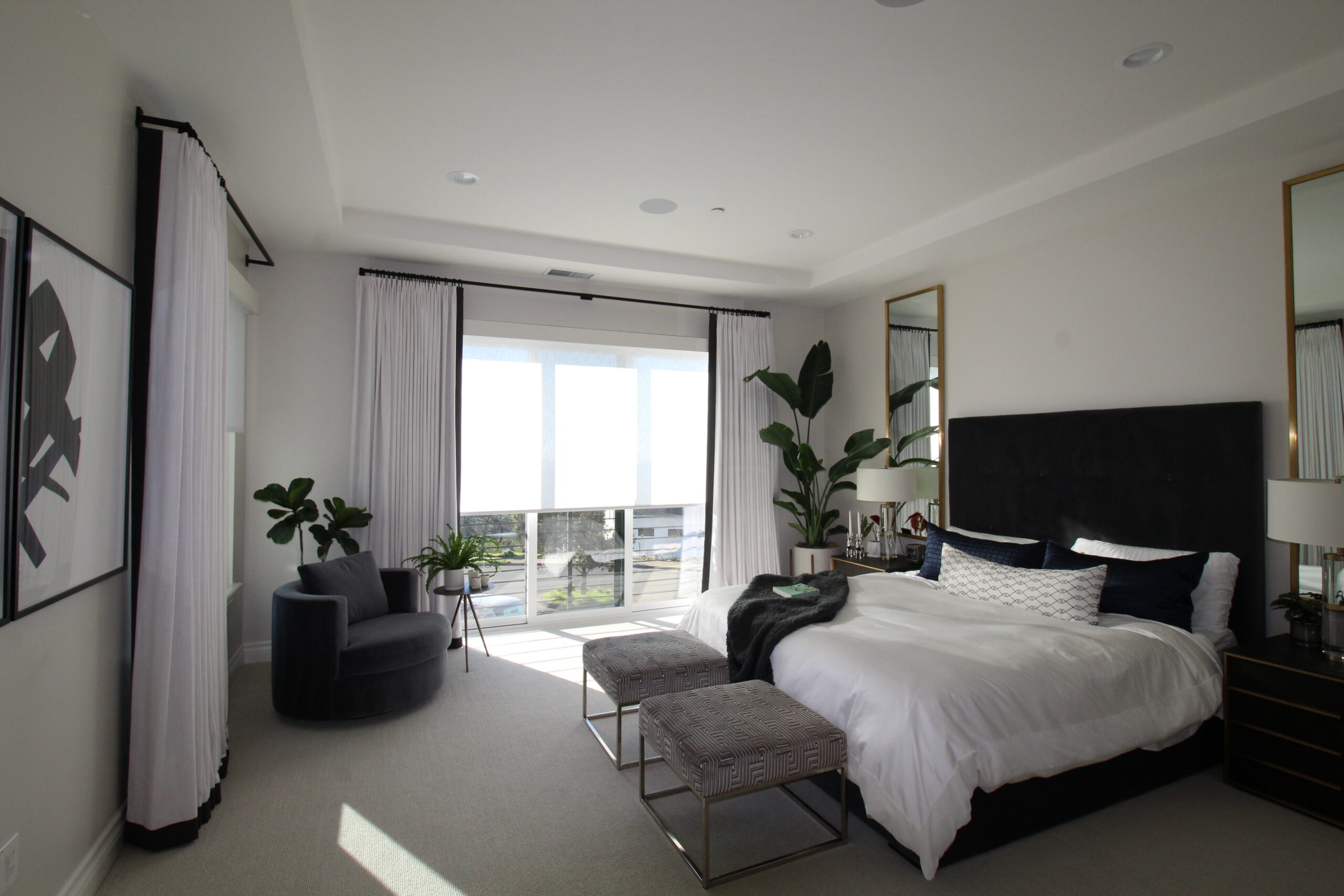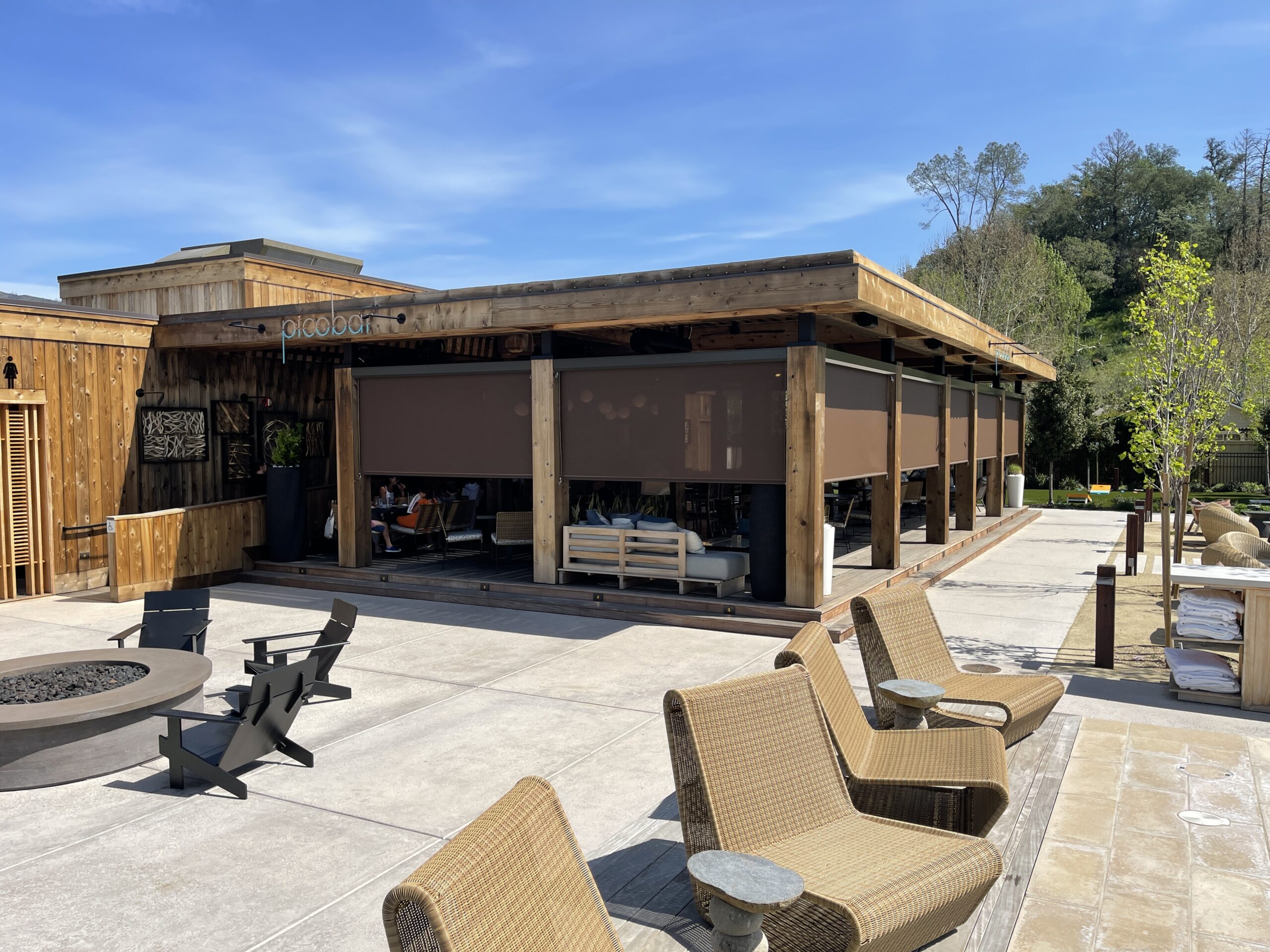 Contact Us or Visit Our Showroom Today.
Address
1445 Santa Rosa Ave., STE A-3