Need: Shading for guests of the resort
Over the years we've been delighted to work with the team at Solage, Auberge Resorts Collection to provide new and updated shadings for a few of their outdoor areas where guests can relax and enjoy the resort's various activities.
Their vibrant poolside restaurant Pico Bar, (which we're told is the owner's favorite spot!) has a large beautiful outdoor covered seating area for dining guests to enjoy the stunning views. We designed Insolroll Oasis 2800 exterior solar shades to fit perfectly between the structure's wood and metal posts. By matching the hardware exactly we were able to make the shades look practically built in! The exterior solar screen material helps manage the summer heat and soften the glare of the setting sun over Calistoga without sacrificing the view. We're proud to produce beautiful, functional projects and hope you take a detour the next time you find yourself on Silverado Trail and check out this special gem in Napa County.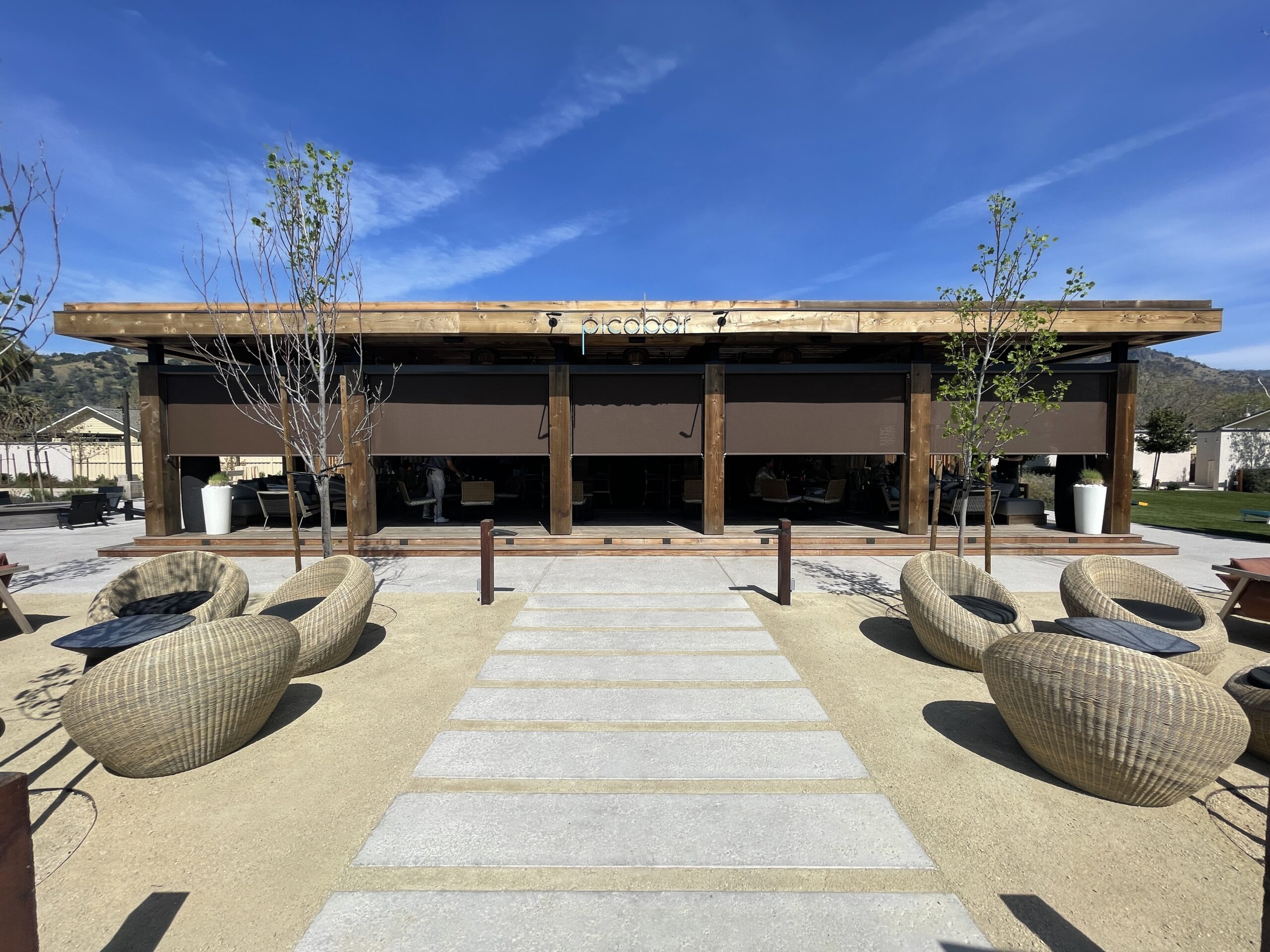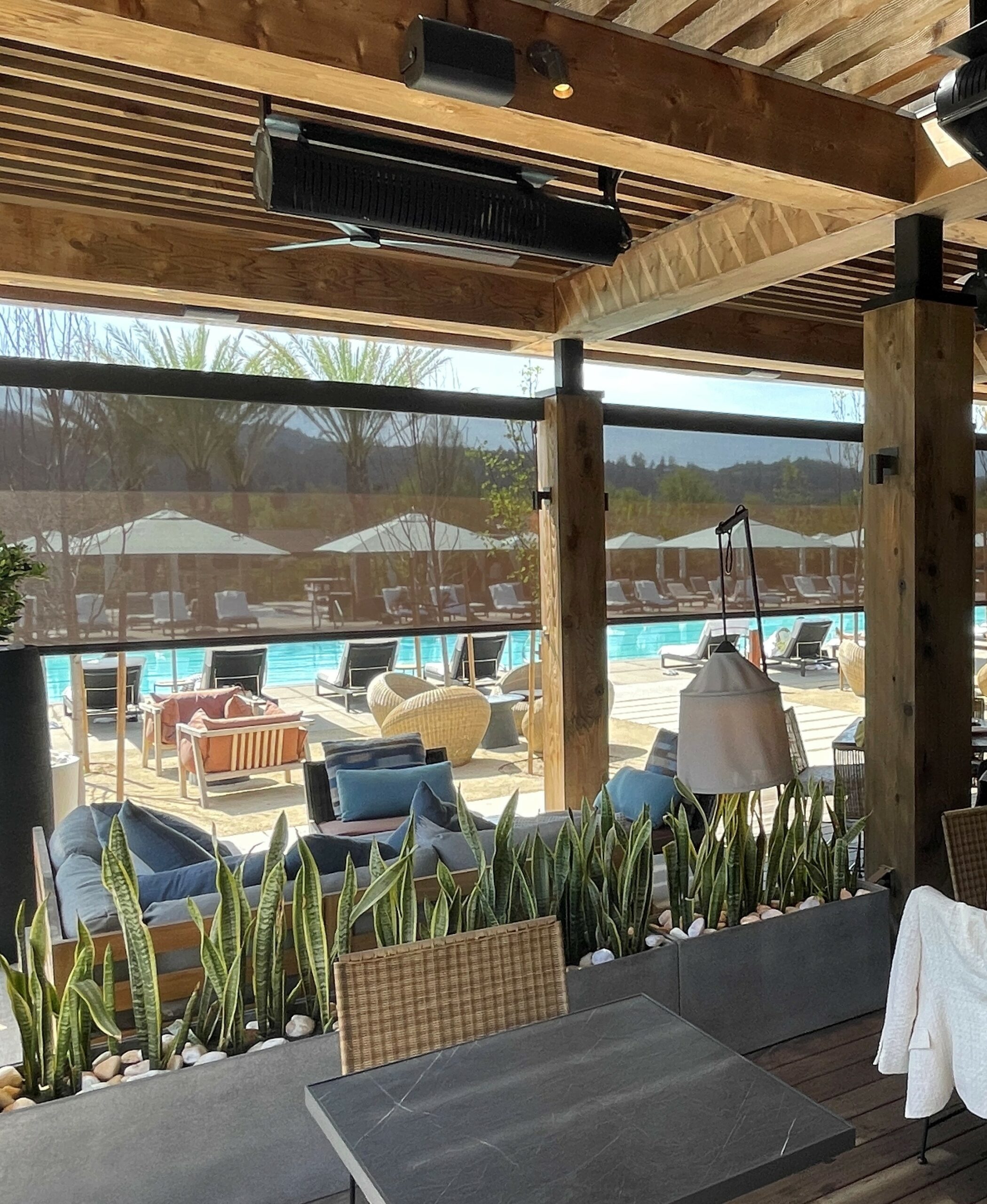 Contact Us or Visit Our Showroom Today.
Address
1445 Santa Rosa Ave., STE A-3