Need: Elegant privacy solution for their Guest Bedrooms
A returning client needed a simple yet elegant solution for the guest bedrooms. While the living spaces had roller shades installed for their functional properties, we chose a direction that included softness, light control and timeless elegance. How better to encapsulate that than by designing custom Roman shades? We started by selecting a gorgeous gray woven linen from Pindler paired with a light-filtering sateen lining in a  Backslat style. The Backslat style incorporates horizontal tucks and dowels inserted into the back of the shade. This adds visual interest to a solid color fabric and helps keep the folds of Roman shades crisp when raised. The complete effect is exactly what we set out to accomplish – effortless elegance combined with stylish functionality.
We are proud to work with local drapery and shade workrooms and offer the highest quality hand-crafted Roman shades in a variety of styles. With our seemingly endless supply of fabrics to choose from we look forward to every project that takes on the timeless simplicity of Roman shades.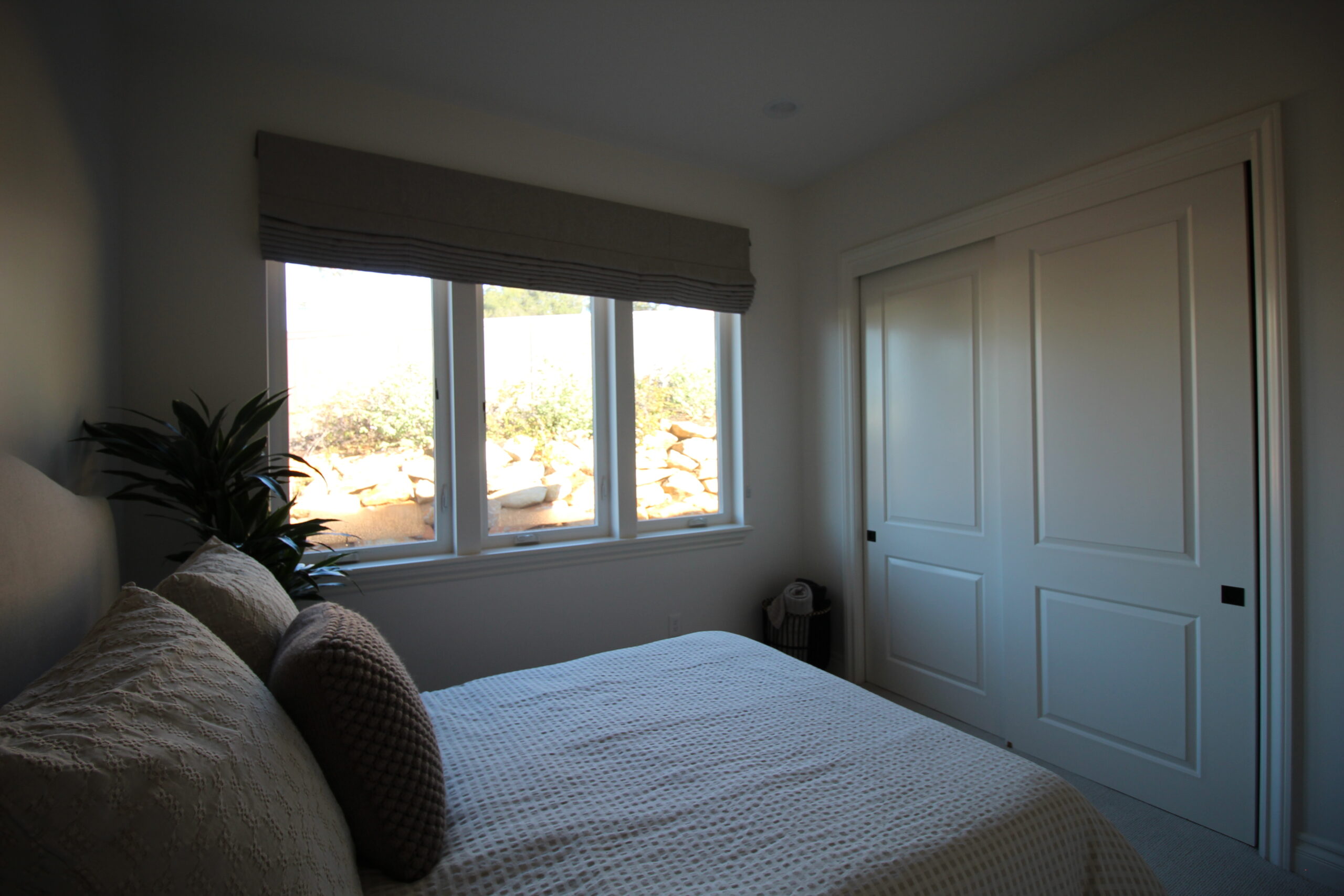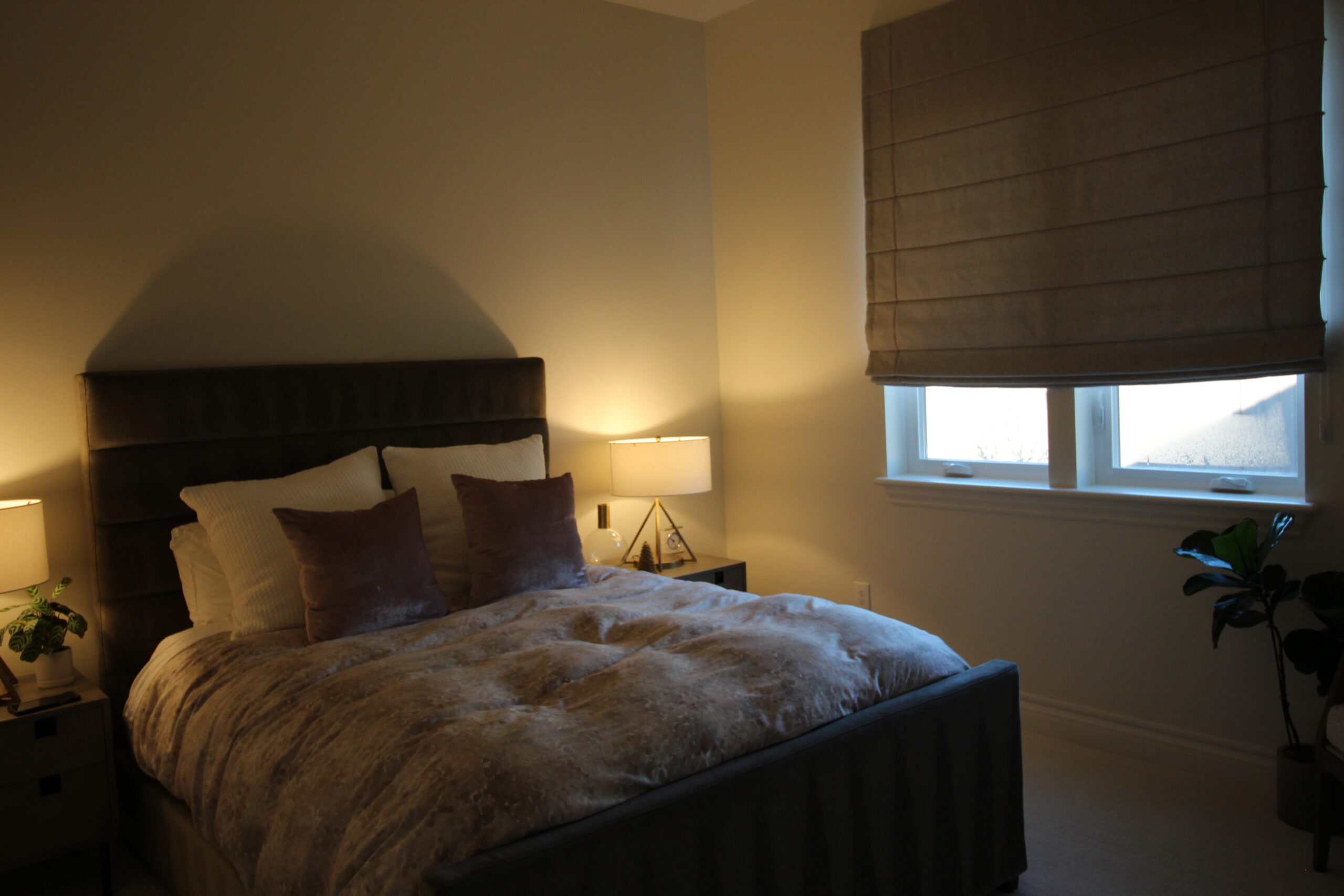 Contact Us or Visit Our Showroom Today.
Address
1445 Santa Rosa Ave., STE A-3