Need: Updated window coverings for new windows in Windsor.
Our Windsor client embarked on home renovations and reached out to us for design solutions for their brand-new windows and sliding door. They were drawn to the natural textures and materials from the Hunter Douglas Provenance Woven Wood line. The final material selected, Mindanao Bamboo in the color Maragusan, worked perfectly with their new paint color. The vertical woven wood shade was a perfect fit for the dining room slider. With a matching valance it complemented the horizontal woven wood at the adjacent window in the kitchen. We decided against a liner for the front yard-facing living room and opted instead for the Bamboo to gently filter in the natural light. Finally, for the bedrooms, we selected the waterfall style woven wood shade with attached room-darkening liner to allow privacy and sleeping in. Each shade selected for optimal use of each individual space in a beautiful, cohesive material helped make this project a success!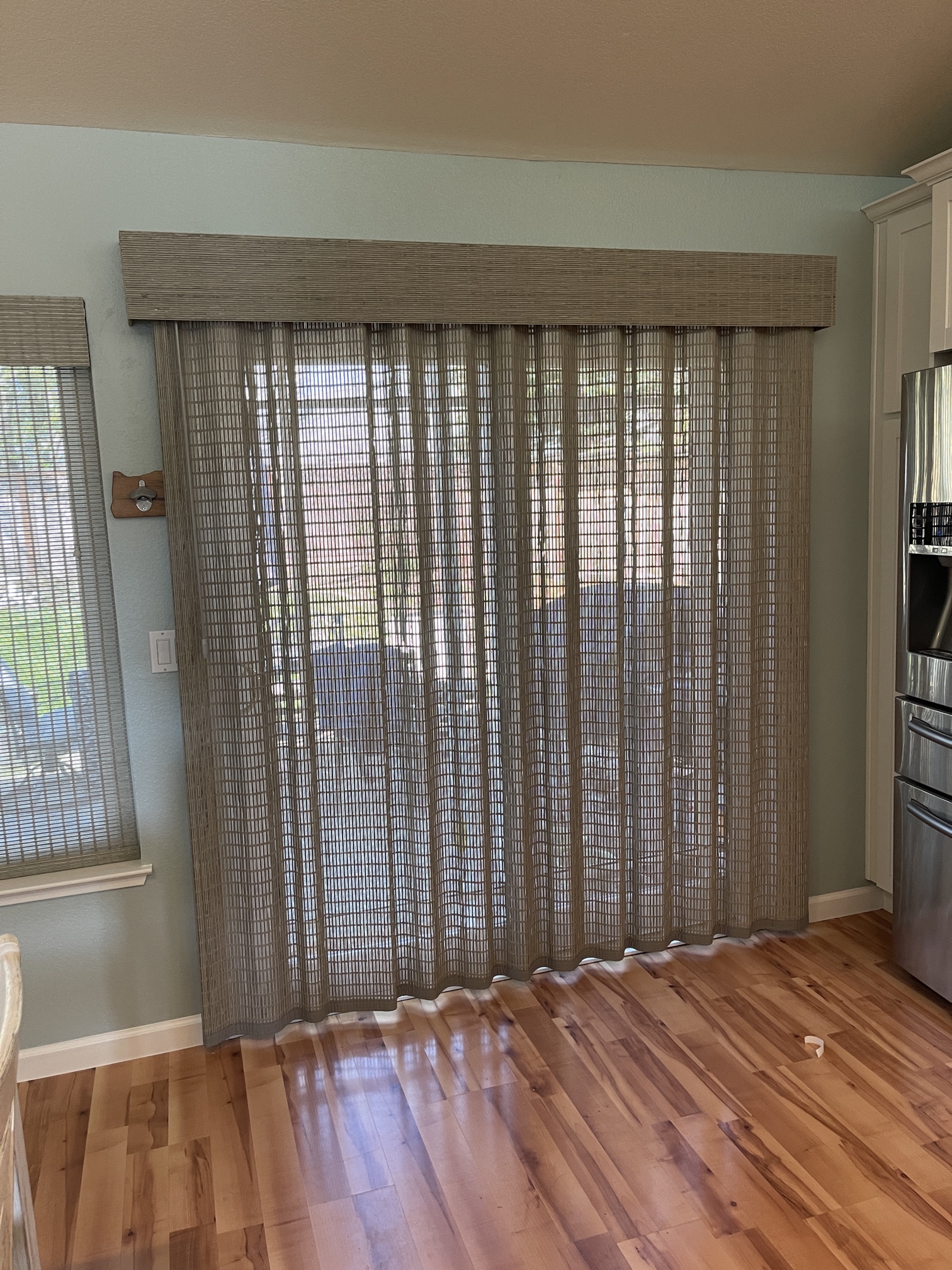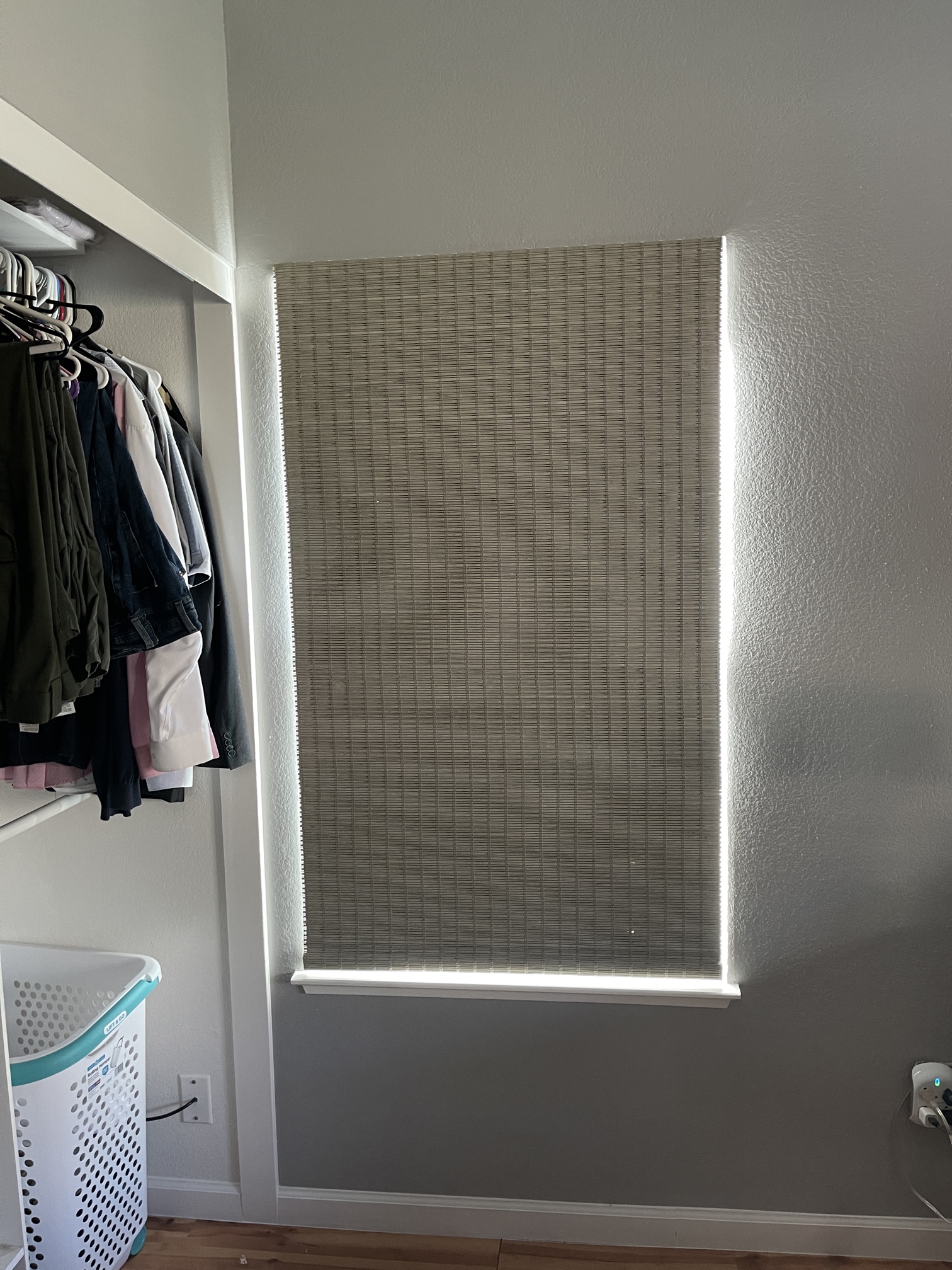 Contact Us or Visit Our Showroom Today.
Address
1445 Santa Rosa Ave., STE A-3